TAK Donates 300 Blood certificates for patients with childhood cancer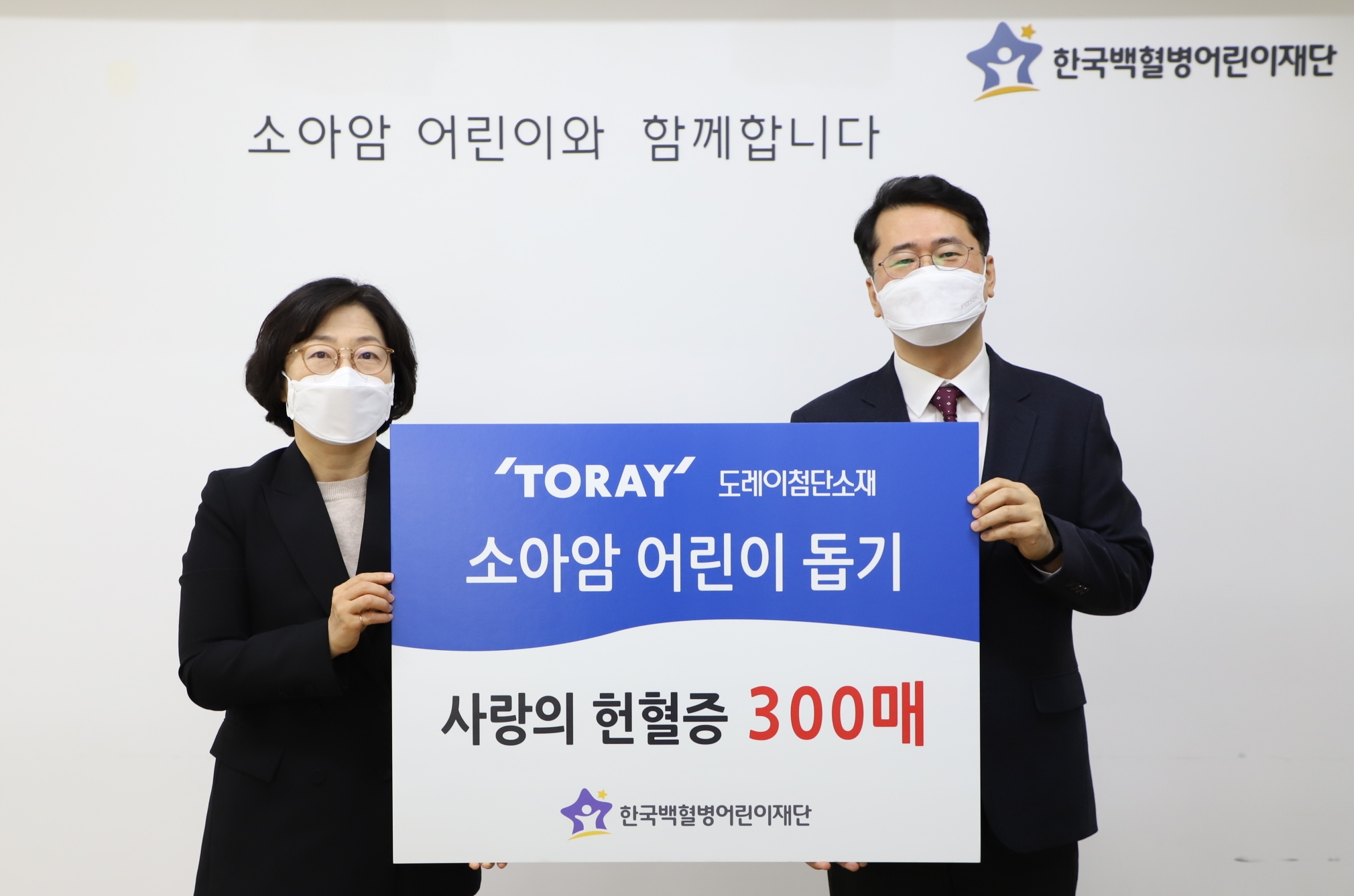 Toray Advanced Materials Korea(TAK) delivered 300 blood donation certificates to the Korea Childhood Leukemia Foundation.
This year's blood donation, in which executives and employees participated, was conducted as an "ontact" campaign in which blood donation was donated individually due to COVID-19.
Executives and employees who participated in the donation said, "We participated in blood donation to overcome the crisis due to the prolonged COVID-19, and we feel rewarded to be able to convey my warm heart to children."
An official from TAK said, "We were able to realize the value of sharing through active participation of executives and employees every year," adding, "We hope it will be of great help to children struggling with the disease."
TAK plans to continue various volunteer activities that practice warm sharing, including participation in blood donation.