Received the 2020 New Technology(NET) and New Product(NEP) Certificate,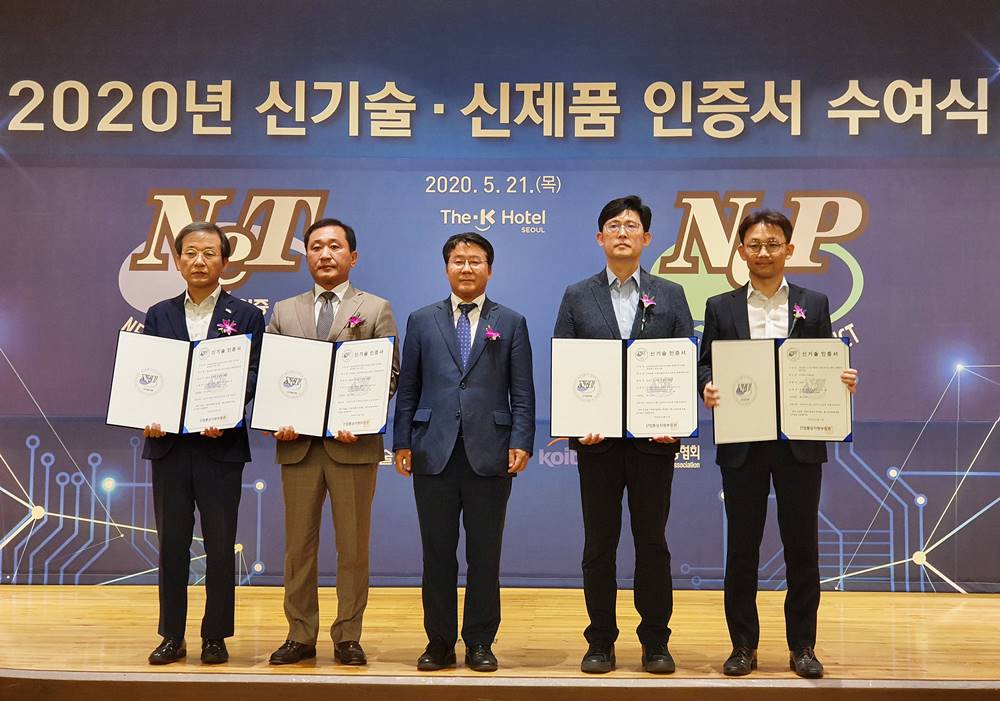 Toray Advanced Materials Korea Inc., was awarded a new technology certificate under the name of the Minister of Industry and Trade at the '2020 The 1st New Technology(NET) and New Product(NEP) Certificate Ceremony' held in Seoul, The K Hotel on the 21st May.
Organized by the Korea Industrial Technology Promotion Association and the National Institute of Technology and Standards, the certification is a system in which the government will support the expansion of new products that have been commercialized in the future by selecting excellent technologies that have been developed for the first time in Korea or that have been innovatively improved.
Toray Advanced Materials Korea Inc., Samwon and Hyundai jointly were selected 'the technology for manufacturing sound pads for electric vehicles with polyester non-woven fabric' as the new technology.

In particular, it was highly recognized that it developed high-elastic hollow recycle fiber manufacturing technology and redesigned the ratio of yarn mixing of nonwoven fabric, which boasts not only lightening but also eco-friendly and optimum sound absorption.

Nam Byung-tak, head of the textile marketing team of Toray Advanced Materials Korea Inc., said, "This new technology(NET) certification will once again promote the technology and quality of products. We will continue to do our best to develop the national economy so that we can overcome the difficult economic crisis with COVID-19 through continuous technology development."
Meanwhile, at this year's new technology and new product certification ceremony, a total of 43 fields which are 26 new technologies and 17 new products were selected after three stages of screening for 200 applied technologies and products.