President Jeon Hae-sang joined the 'Thanks to Challenge' to the respect given to the medical staff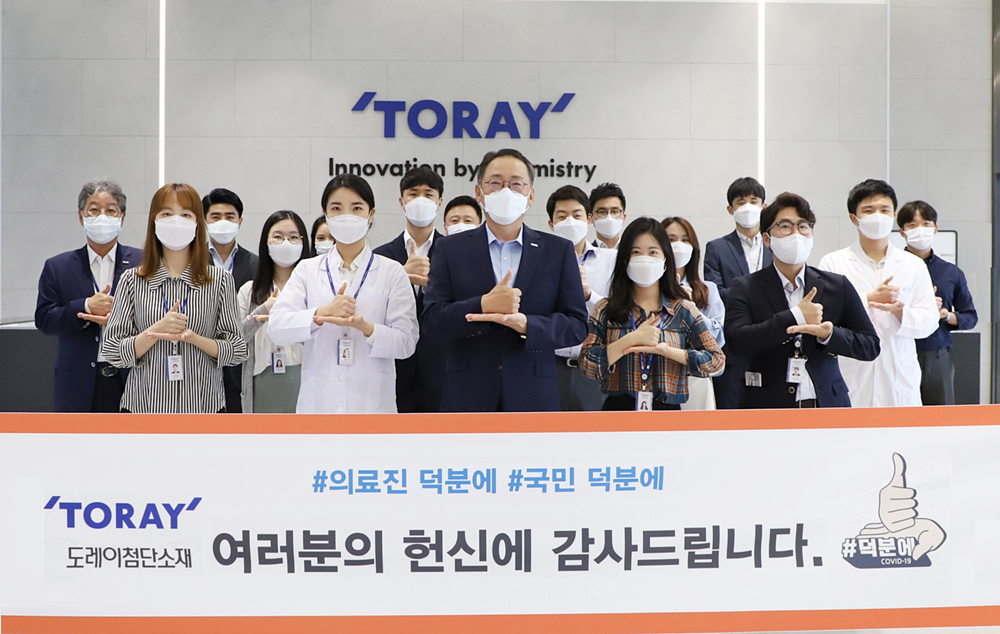 Jeon Hae-sang, president of Toray Advanced Materials Korea Inc., joined the challenge with executives and employees to express respect and gratitude to the medical staff who are working hard to overcome COVID-19.

"We are able to live safely despite the difficulties caused by COVID-19 thanks to the sacrifices and hard work of the medical staff who are committed to the front line of quarantine," Jeon said. "Our company will also continue to make utmost efforts to supply materials for masks for the safety of the people."

The former president was nominated by LG Innotek President Jeong Cheol-dong and named SKC President Lee Wan-jae, Dongwoo Hwainchem President Ra In-ho and Wellkips President Park Jong-han as the next participants.

Toray Advanced Materials Korea Inc., has contributed to stabilizing supply and demand by quickly supplying MB Filter, which is an essential material to solve the shortage of masks, and has recently been continuously making efforts to smoothly supply masks by developing non-mal-blocking (AD) non-woven fabric that is light and breathable.

Meanwhile, the "thanks to challenge" is a cheering campaign launched in April by the Central Disaster and Safety Countermeasures Headquarters to encourage medical staff dedicated to the treatment and prevention of the spread of COVID-19, and is being carried out in a relay that points to three people to participate in the next campaign.