Professor Lee Taek-seung won the 2021 Toray Polymer Award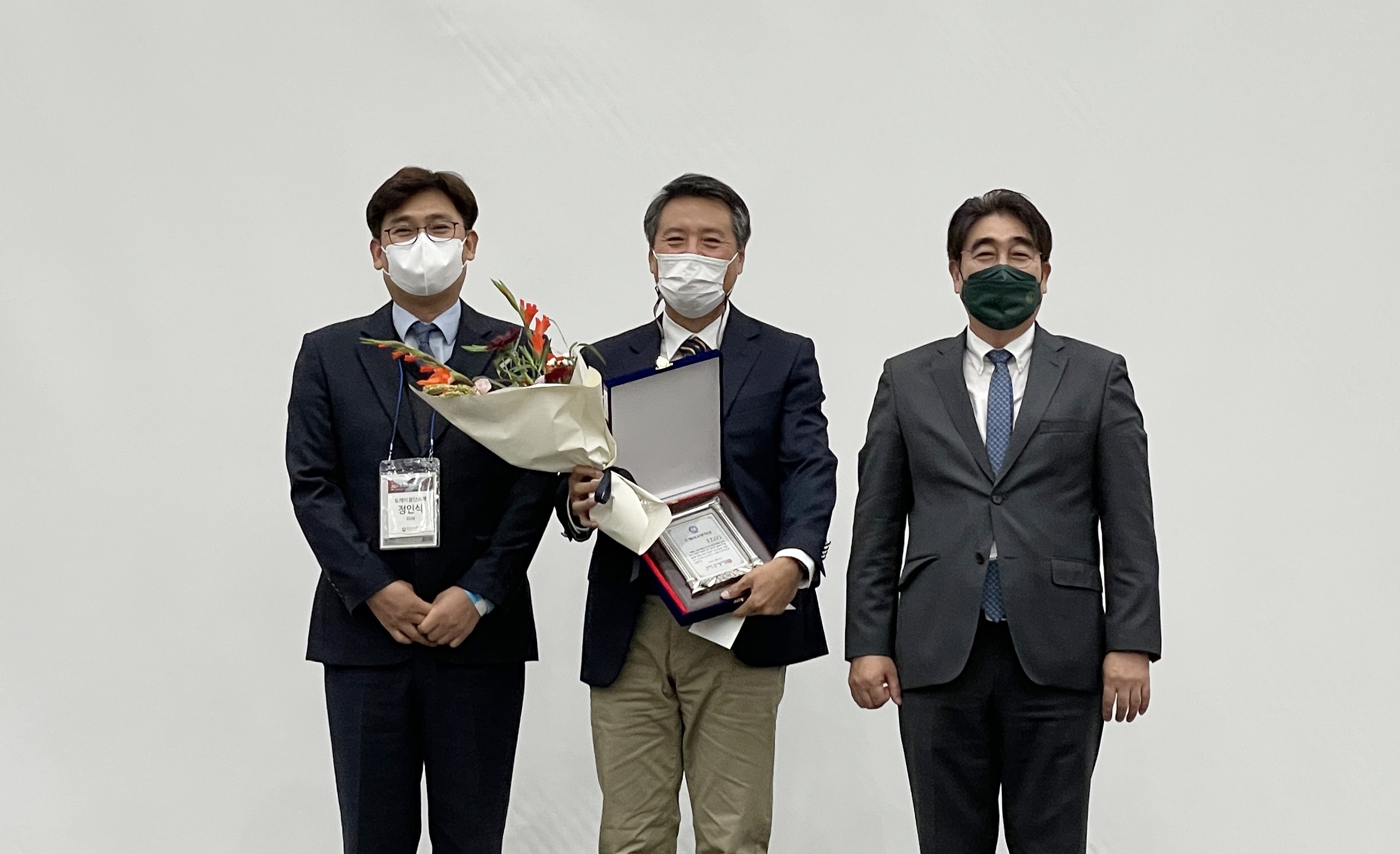 Professor Lee Taek-seung of the Department of Organic Materials Engineering at Chungnam National University was selected as the 10th winner of the Toray Polymer Award, which was established for the development of polymer science in Korea.
The awards ceremony was held online and offline at the Gyeongju Hwabaek Convention Center on October 21th, and Jeong In-sik, head of the FILM Material Research Center, attended and awarded it.
Professor Lee, who mainly conducted research on functional polymer synthesis based on organic synthesis technology, obtained a doctorate in textile engineering, master's degree, and textile polymer engineering from Seoul National University.
In addition, Professor Lee was honored with this award for his outstanding achievements in the field as follows.
△ Optimal molecular structure design for newly synthesized organic polymer materials
△ Especially, research on the synthesis of monomers for semiconductor polymer materials is conducted.
△ Famous journal cover papers, and the selection of Notworthy Chemistry by the American Chemical Association, etc.
In his acceptance speech, Professor Lee expressed his feelings that he was happy and rewarding that his research has been recognized, and expressed his determination to achieve meaningful results in the field by focusing more on it in the future.
Toray Polymer Award, organized by The Polymer Society of Korea, was established in 2012 by Toray Advanced Materials Korea to contribute to the development of polymer science and technology in Korea, and is awarded annually by selecting excellent researchers in polymer science and technology.