Wins the plaque in a ceremony marking the Textile Day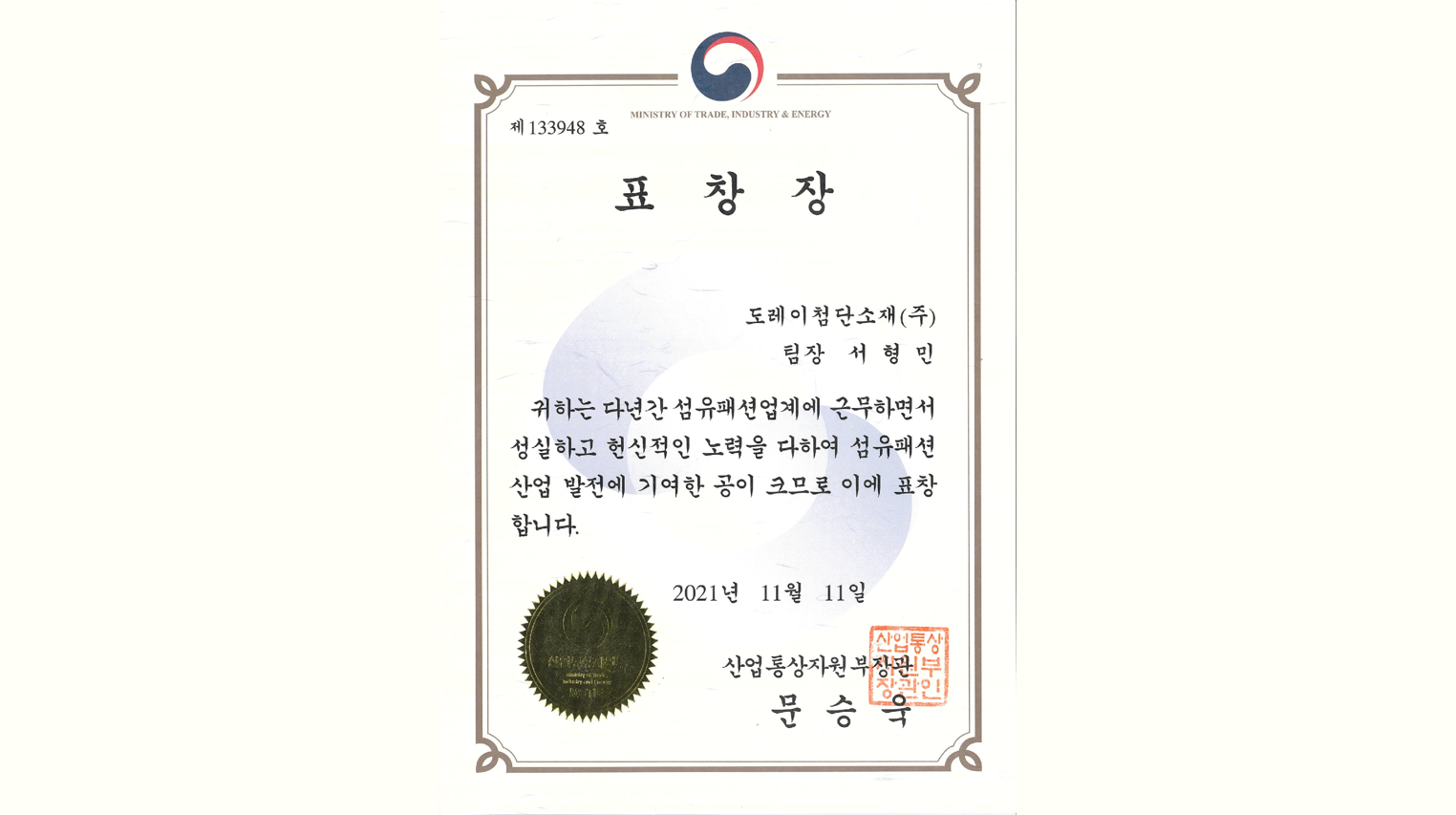 Two employees of Toray Advanced Materials Korea, Seo Hyung-min, leader of SB Technology Team, and Yoon Do-kyung, leader of SB Research Team, received a commendation for merit at the 35th Textile Day ceremony held at the Samsung-dong Textile Center in Seoul on November 11st.
At the ceremony attended by more than 300 key figures, including Vice Minister of Trade, Industry and Energy Park Jin-kyu, Team leader Seo was honored with a ministerial commendation in the field of excellent employees and Team leader Yoon was honored with a commendation from the chairman of the Korea Federation of Textile Industries in the field of innovative technology.
The winners said, "As we won such a meaningful award, we will do our best to work harder and develop the win-win development of the company and the textile industry."
Meanwhile, Textile Day was established on November 11st, 1987 to commemorate the achievement of $10 billion in textile exports for the first time in a single industry in the domestic industry, and a total of 96 points were awarded this year.