TAK delivers sports supplies to Sisterhood Army to improve soldiers' physical strength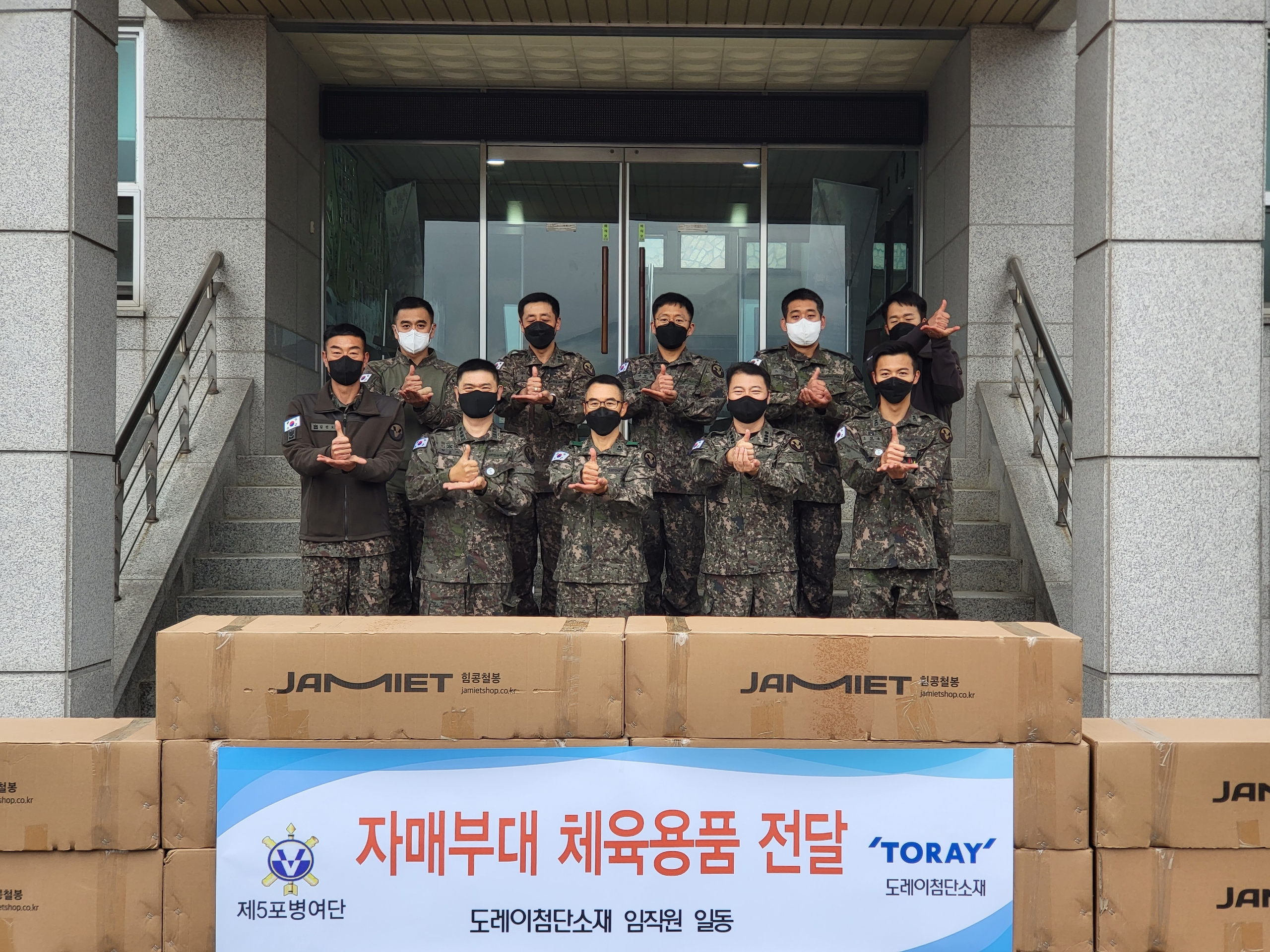 Toray Advanced Materials Korea(TAK) delivered sports supplies worth 10 million won non-face-to-face to the Army's 5th Artillery Brigade (Brigade Commander Yang Ki-yeol), the Sisterhood Army.
The sports equipment delivered this time is an iron bar set that can be installed indoors and can be used at any time after work hours, which is expected to help improve soldiers' physical strength and boost morale.
President Jeon Hae-sang said, "We are always grateful for the hard work of soldiers who devote themselves to national defense day and night," adding, "We will contribute to economic development through stable management activities and fulfill our corporate responsibilities."
TAK and the 5th Artillery Brigade have been dating since they formed a relationship in 2012, and in March 2022, TAK delivered donations and masks to 5th Artillery Brigade.
TAK plans to promote friendly relations by expanding various exchange activities in the future.