Manager Shin awards the Commissioner of Korea Customs Service's Commendation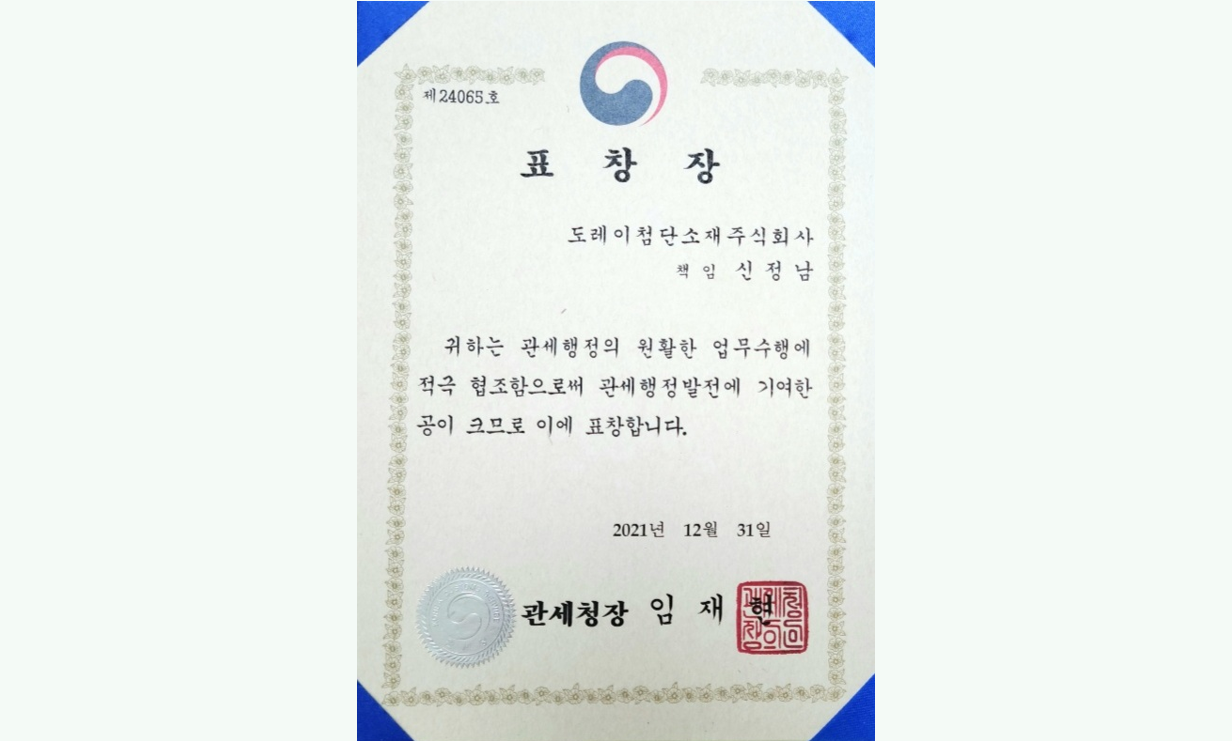 Shin Jung-nam, manager of Toray Advanced Materials Korea Material Team, was awarded the Commissioner of the Korea Customs Service's Commendation for her contribution to the development of customs administration.
The awards ceremony was held only internally by the Korea Customs Service on December 31st due to COVID-19, and the Manager Shin was delivered non-face-to-face citation and products.
Manager Shin was selected as the winner in recognition of her efforts to comply with customs clearance by performing import customs duties and communicating with customs at all times. In particular, when an issue arises, she always visited the site to respond to customs requirements immediately and thoroughly, and was evaluated to have contributed greatly to supporting TAK's production activities by working hard on smooth import customs clearance.
Through this award, Manager Shin expressed her feelings that she will focus more on her work so that she can be reborn as a "value integrator who practices with actions," the slogan of the Management Support Headquarters.