2022 Kick off, "An agile response to changes in customers and markets, and continuously discover new growth engines."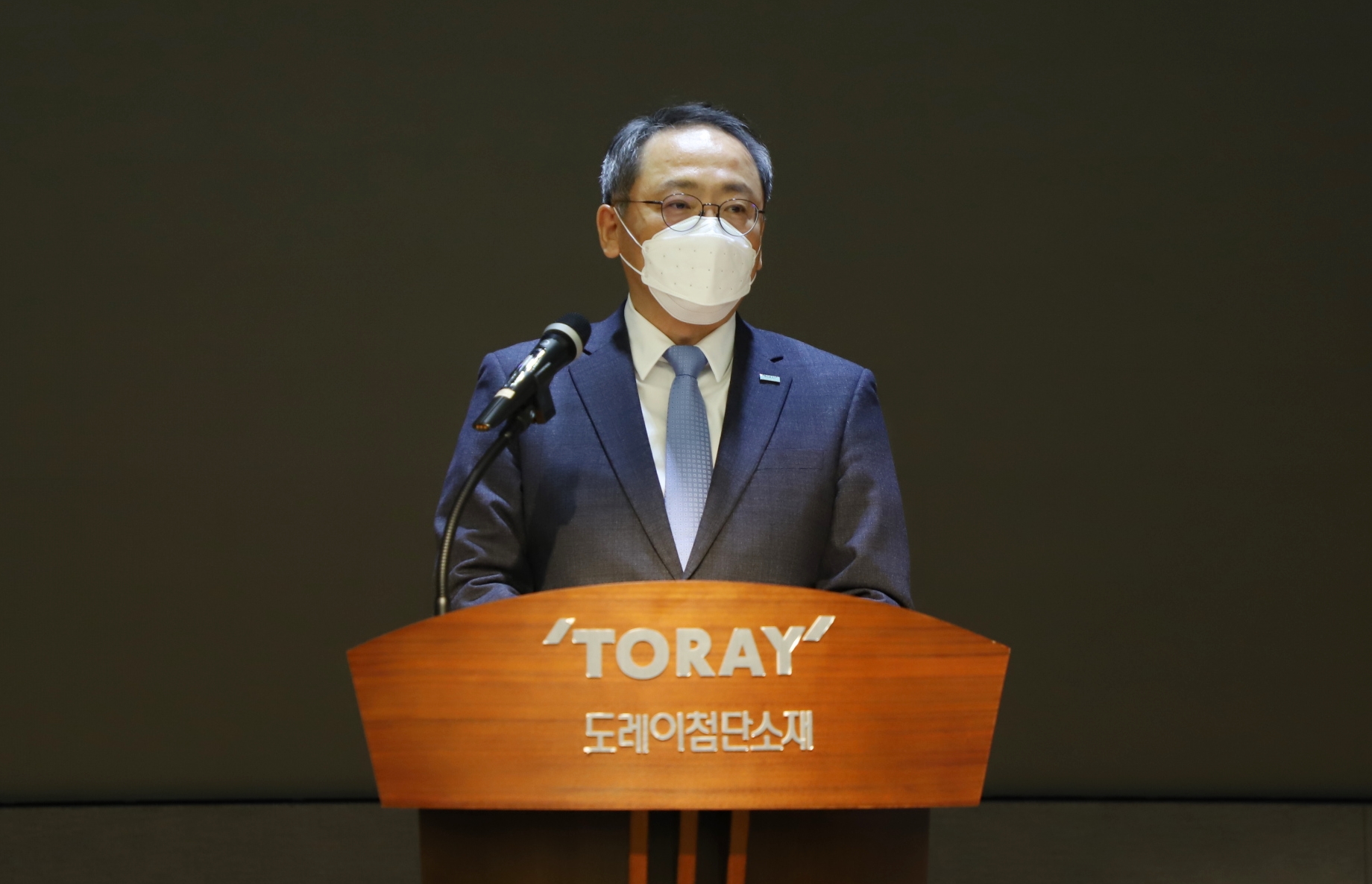 Toray Advanced Materials Korea(TAK) held a kick-off ceremony on January 3rd to mark 2022 and announced the start of a lively new year.
The ceremony was held in the auditorium on the 8th floor of the headquarters, and a limited number of people attended each workplace and was broadcasted through real-time enterprise broadcasting.
In his New Year's address, President Jeon Hae-sang predicted that the burden on corporate management, such as raw material prices and supply chain disruptions, will increase day by day in 2022 along with expectations for an economic recovery.
Therefore, he stressed that this year, we should focus on changes in customers and markets, strategically choose, and find answers by changing our perspectives from internal to external.
In an encouragement speech, Chairman Lee Young-kwan said, "Let's leap vigorously into a top-notch company that will be responsible for the development of Korea's material industry."
Next, New Year's greetings from Vice Chairman Kataoka Tomohiko and Vice President Lim Hee-seok followed. Vice-Chairman Kataoka mentioned the importance of an open organizational culture, and Vice President Lim said he hoped it would be a new year to take a step forward toward our goal.