President Jeon suggests the possibility of materials that will lead the future of the chemical industry in a special lecture at Kyungpook National University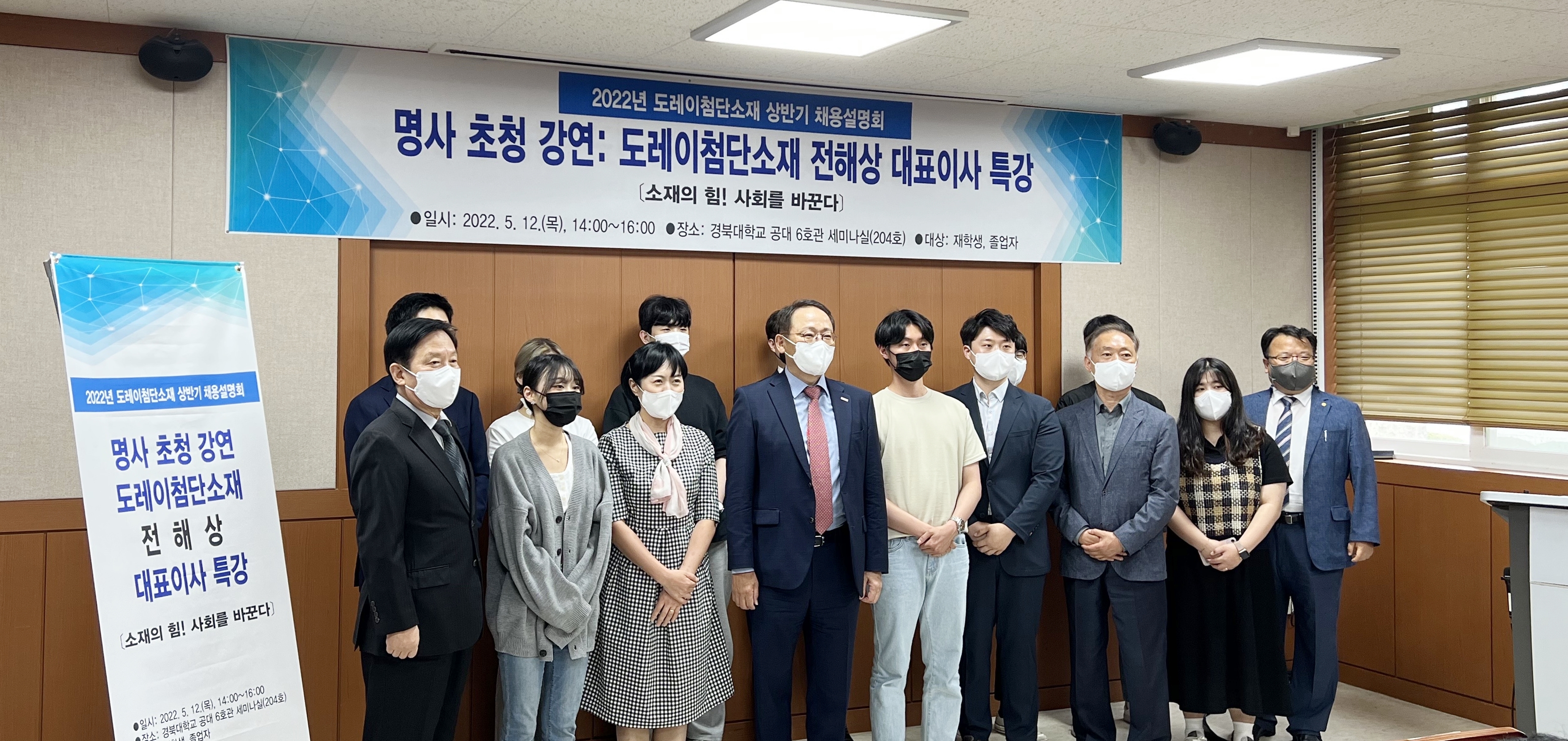 President Jeon Hae-sang gave a lecture on May 12 at Kyungpook National University under the theme of "Power of Materials! Changing Society."
About 100 students and school officials, including students and graduates from Kyungpook National University, attended the lecture.
In the lecture, Jeon explained the history of the Korean chemical industry, where changes in materials led to changes in the demand industry, and stressed the need for high-tech materials as a link for future industries. In addition, President Jeon announced that Toray Advanced Materials Korea(TAK) is a company that produces a variety of high-tech materials and practices bold R&D investments with innovative DNA.
Subsequently, Jeon explained the role and prospects of TAK in the materials, which contains the power to lead the world's change.In particular, he emphasized that TAK's future growth strategy is being promoted that actively contributes to solving global environmental problems with eco-friendly innovative materials such as carbon fibers, water treatment filters, and PPS resin.
After the lecture, which was attended by chemical majors such as polymer, material engineering, and applied chemistry, heated questions and answers were given about the technology of TAK and the prospects of the Korean chemical industry.
Following the special lecture, the job briefing session of TAK and recruitment counseling were held, which received a lot of favorable responses from students who wanted to get a job at a chemical company.