President Jeon discussed ways to revitalize the industry at the National Assembly's Carbon Industry Policy Forum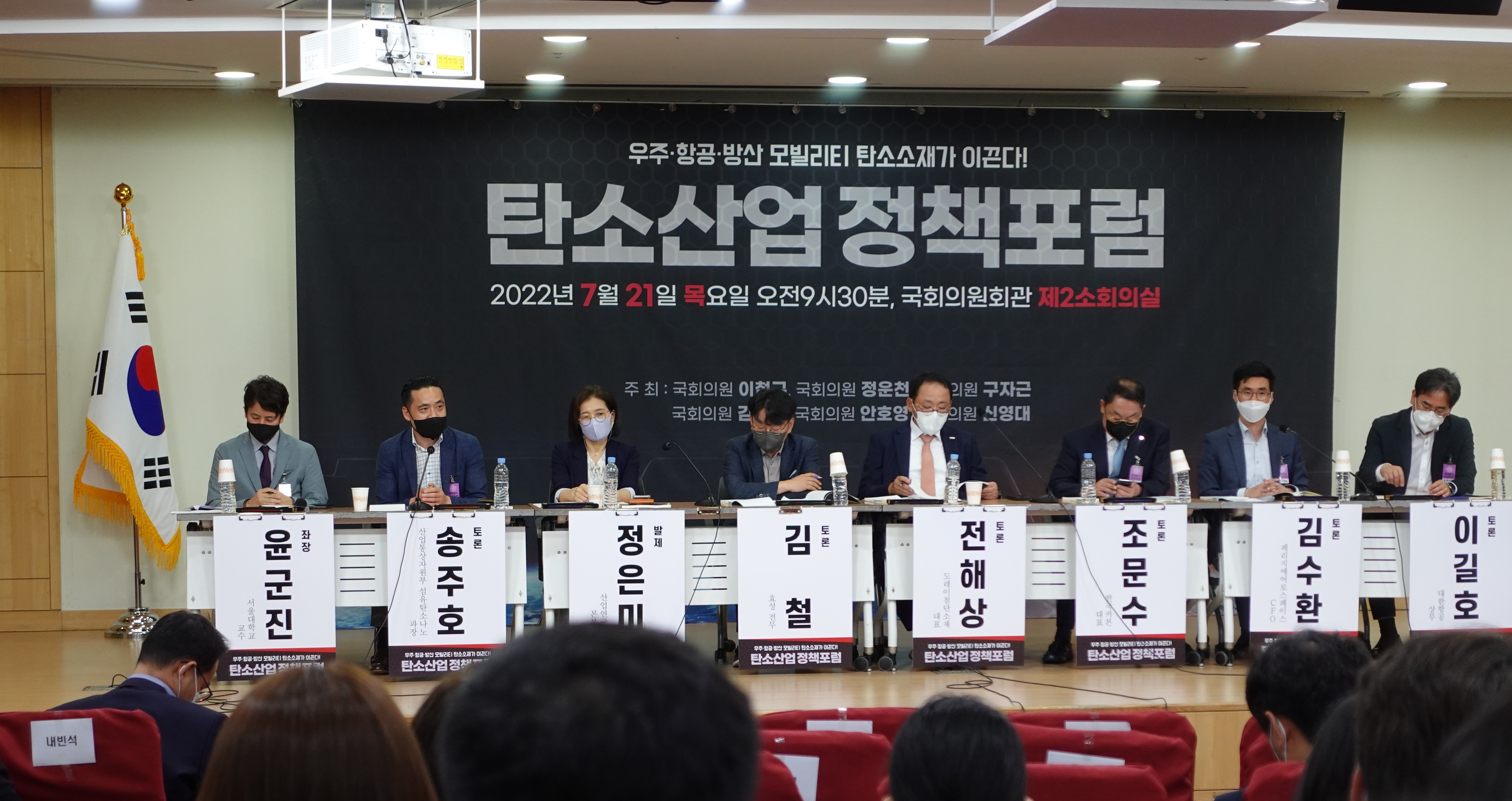 President Jeon Hae-sang attended the Carbon Industry Policy Forum held at the 1st Seminar Room of the National Assembly in Seoul on July 21st to express his opinion on ways to revitalize the carbon industry.
The forum was organized by the Korea Carbon Industry Promotion Agency, and political and business figures gathered to discuss the direction of the development of the carbon industry in response to the era of space, aviation, and defense.
President Jeon emphasized that securing pure domestic technology from developing high-performance carbon materials to verifying reliability is a key task for Korea to become a true space, aviation, and defense powerhouse, and for this purpose, a government-level cooperation system is essential.
Furthermore, it is important to establish a supply chain for carbon material parts, and if the Gumi and Gyeongbuk regions, where Toray Advanced Materials Korea and front and rear demand industries are evenly distributed, it will create greater synergy and secure competitiveness in space, aviation, and defense.