Participation in Formula E Public Relations Center to Promote Materials Innovation Products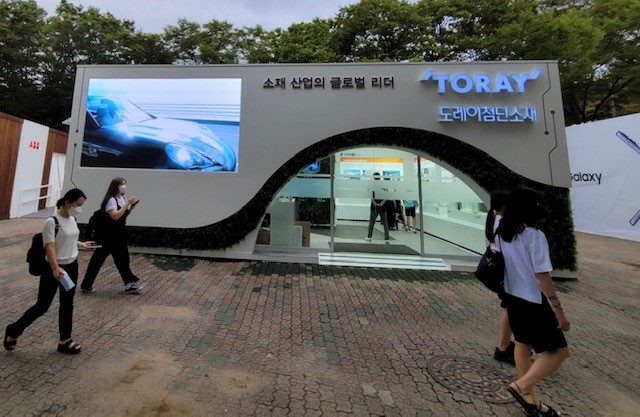 Toray Advanced Materials has set up a public relations hall at Formula E Seoul Festa, which will be held from August 10 to 14 in Jamsil Sports Complex, spreading its status as an innovative material company to visitors.
The public relations center, which all of the business headquarters participated in, was divided into the New Mobility Zone and the Eco-friendly Healthcare Zone, exhibiting innovative and differentiated products, drawing much attention from visitors.
There were many visitors with their children, and in particular, foreign visitors visited and asked questions about innovative products of Toray Advanced Materials, confirming their position as a global-based company.
Formula E is a world-class electric vehicle race, and this year's event was held in Seoul with the Seoul Festa.