Grain Donation to Korea Rehabilitation Agency for Korean Thanksgivings day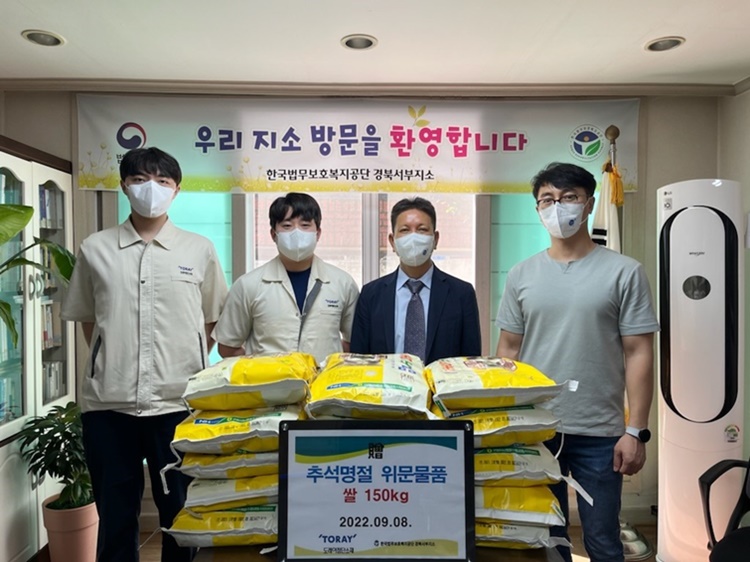 Toray Advanced Materials Korea (TAK) has donated 150Kgs of Rice to West Gyeongsangbuk-do of Korea Rehabilitation Agency on September 9th, 2022.
Since 2012, TAK has empowered communities through philanthropy by donating grains to the West Gyeongsangbuk-do Branch every year.
CEO Jeon Hae-sang said He hopes it will help to those subject to legal protection who are striving for independence regardless of tough situation caused by COVID19.
In return, the Head of the North Gyeongsang Province Western District Office, expressed his gratitude by saying that "We appreciate you for visiting every holiday and practicing sharing, and We will do our best to prevent self-reliance and recidivism of those subject to legal protection."