Jeollabuk-do Governor's commendation at the Gunsan Fire Station Fire Fighting Day Event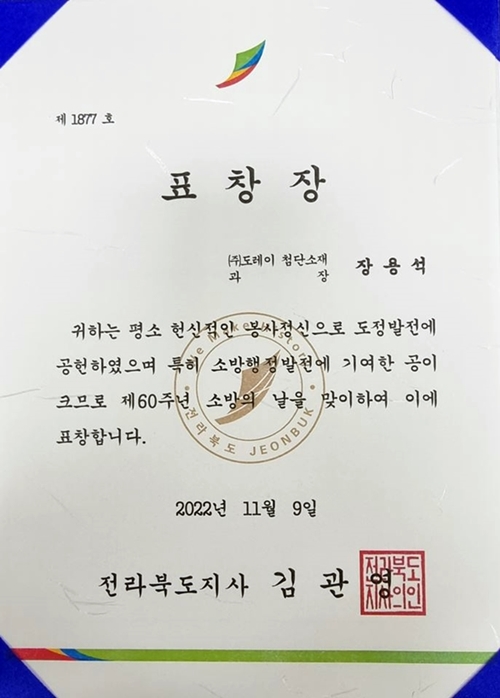 Jang Yong-seok, the Manager of the Environmental Safety Team at Gunsan Plant, had received commendation from the Jeollabuk-do Governor at the 60th anniversary of "Firefighting Day" event held at the Gunsan Fire Station on November 9th.
He was honored with the award for his contribution to Fire Safety Prevention and Development of Fire Administration during this year, and was recognized for his Safety Management.
"As we won the meaningful award, I will do mu best to create safe company environment from fire by working on fire prevention activities and fire safety management." said Jang at the interview.
Firefighting Day has been established as legal anniversary on November 9th annually to create safety culture by raising awareness of safety and fire.