Informing Toray's Innovative DNA via Lecture at Hankuk University of Foreign Studies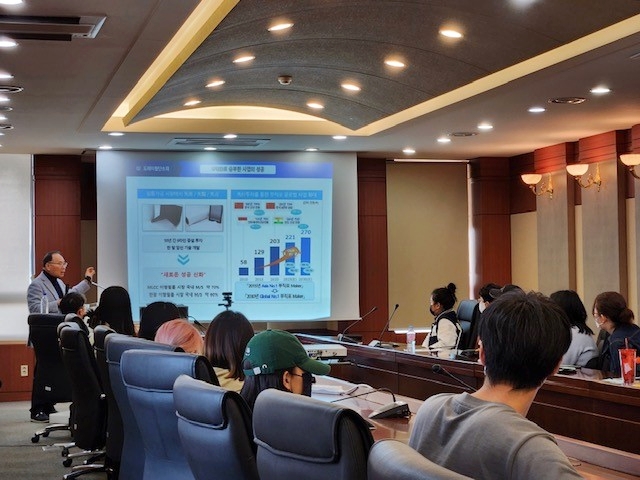 Chairman Young-kwan Lee gave a special lecture under the theme of "Korea Toray Group's Growth and Management Leadership" at Hankuk University of Foreign Studies on the Novemver 10th.
This lecture was held for students studying Japanese language and culture.
Chairman Lee emphasized the importance of sense of ownership and the field, noting that bold R&D investment and transparent and communicative culture are the driving forces behind TAK's success.
Finally, Chairman Lee stressed that it is important to establish a win-win relationship through industrial cooperation for economic development between Korea and Japan.
Since then, students have asked questions and many responses were made, such as sharing various opinions on the contents of the lecture.
Chairman Lee will also give a lecture at Korea University on the 24th soon.