Commendation of Merit in the Development of Carbon Fiber Industry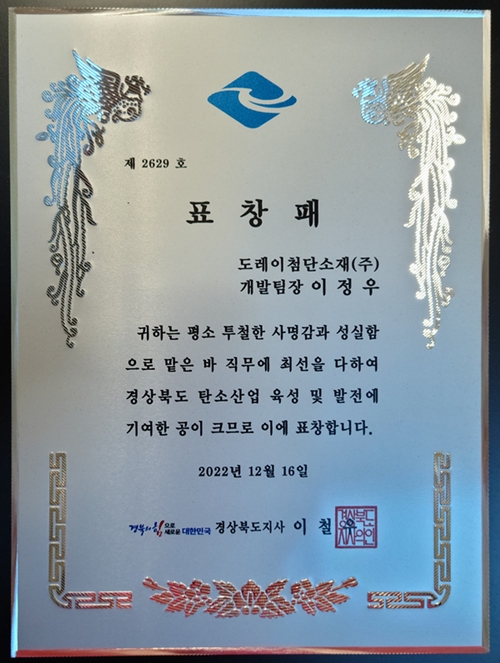 Composite Material Development Team Leader Lee Jeong-woo met with the commendation for contribution to the development of the Carbon Fiber Industry at the Governor of Gyeongsangbuk-do.
Team leader Lee contributed to the mass production of hydrogen vehicles and the development of carbon composite materials related to UAM and fuel cells by developing materials for pressure vessels for hydrogen vehicles using carbon materials, and was selected as the target in recognition of his contribution to the revitalization of the carbon industry through carrying out national projects.
On the other hand, the commendation for persons of merit in the development of the carbon and fiber industry is being implemented to discover and reward those who have made efforts to develop the carbon and fiber industry in Gyeongbuk by comprehensively reviewing their contribution to project promotion and contribution to the development of national society and provincial government affairs.