Expansion of 2nd Production Line for PPS Resin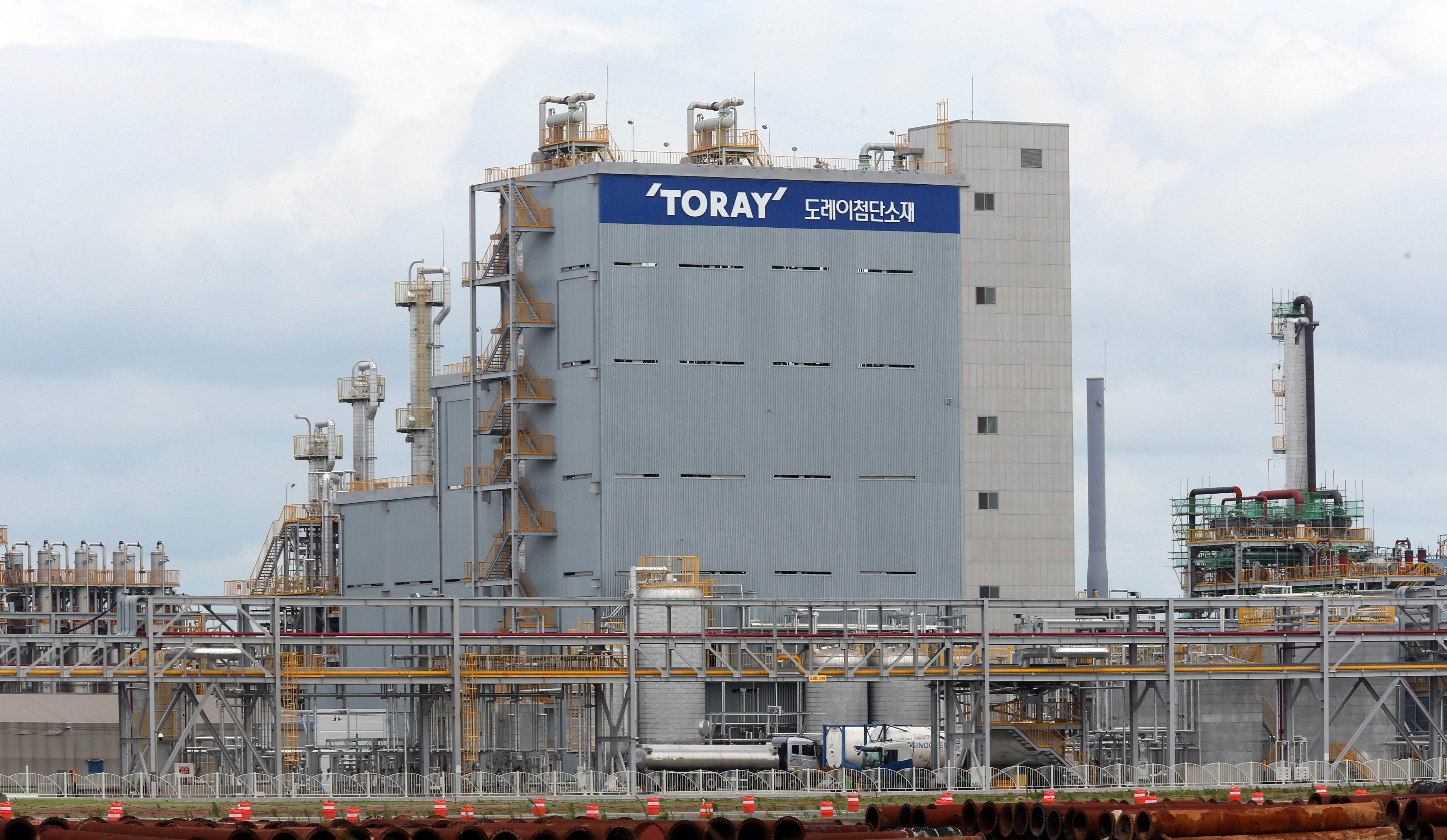 Toray Advanced Materials Korea (CEO Haesang Jeon) will expand the production Line of PPS resin (Brand Name: TORELINA) in Gunsan Plant located at Saemangeum Industrial Complex and its annual production of 5000tons with the goal of its operation by end of 2024.
Through this expansion, the production scale of 13,600 tons per year, which is the largest in Korea, was secured; and It is expected to contribute to stabilizing the supply chain, and the Toray Group will also expand its global production capacity to 32,600 tons per year, solidifying its position as the world's largest PPS resin maker.
In addition, Toray Advanced Materials Korea produces sodium hydrogen sulfide (NaSH), the main raw material of PPS resin, annually. By expanding its scale, it has established itself as the world's first integrated factory from raw materials to resins and compounds and expected to further strengthen.
While Toray Advanced Materials Korea expands domestic demand through strategic collaboration with upstream and downstream industries, it plans to accelerate the expansion of its global business via its networks to the base of the compound in China, Europe, and ASEAN regions.
PPS has excellent heat resistance, chemical resistance, and mechanical strength, making it a super engineering material that can replace metal. Demand for plastics is increasing, centered on lightening electric vehicles and electric parts.
The market is further expanding into electric and electronic devices, housing facilities and industrial parts. The PPS compound market, which adds functionality to resin, is estimated to be about 120,000 tons in 2022. In 2026, about 160,000 tons are expected to grow at an average annual rate of 6%.
Toray Advanced Materials Korea was the first foreign-invested company to move into the Saemangeum Industrial Complex and completed the construction of the Gunsan Plant in 2016. It is growing together with the local community through continuous investment. It was promoted with active support and cooperation from the Ministry of Trade, Industry and Energy, Jeollabuk-do, Gunsan-si, and KOTRA.