2023 Toray Chemical Engineering Award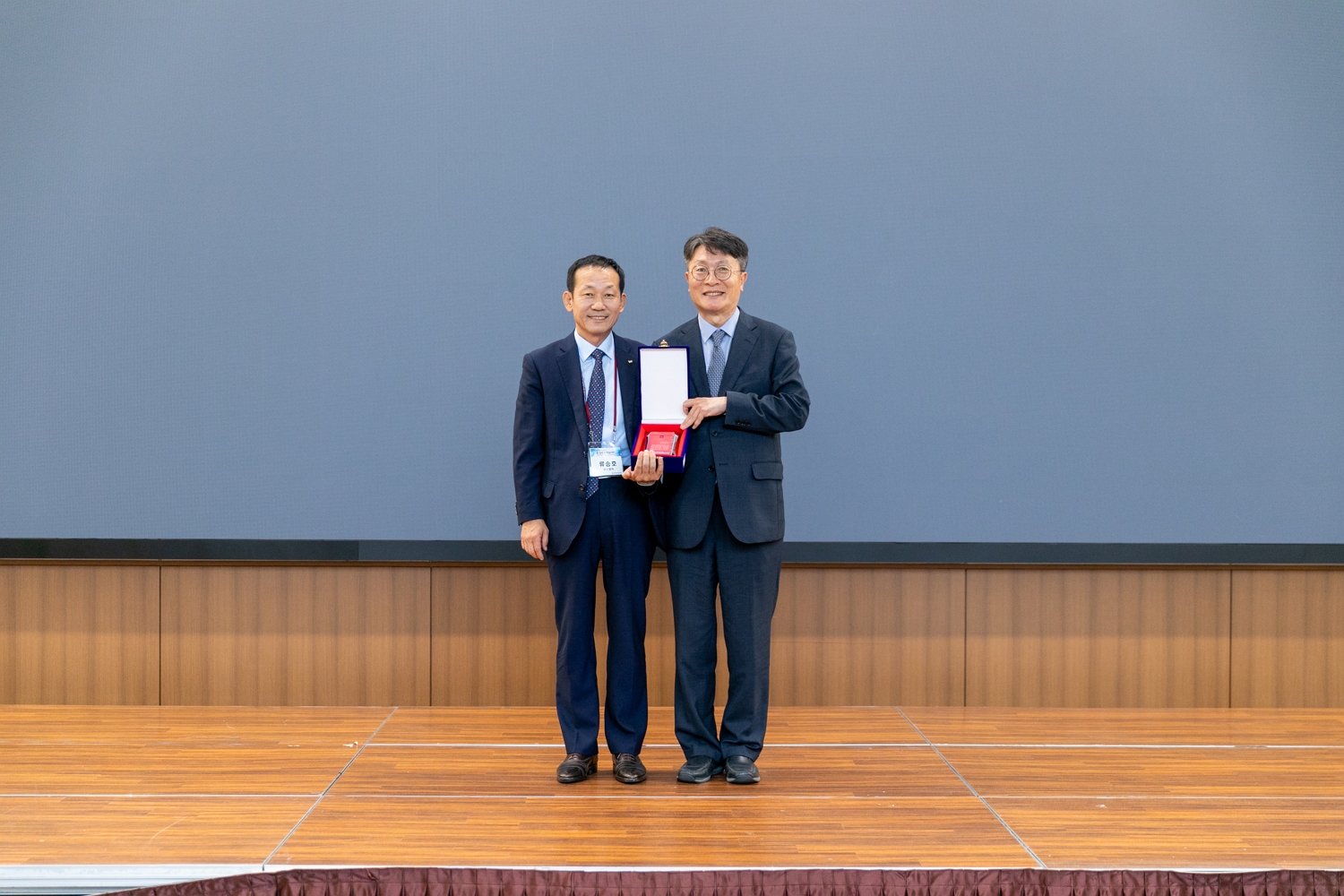 Professor Ahn Kyung-hyun of School of Chemical and Biological Engineering at Seoul National University was selected as third winner of the 2023 Toray Chemical Engineering Award establisehd by Toray Advanced Materials Korea (TAK).
The awards ceremony was held at the Spring Conference of the Korea Chemical Engineering Association held at BEXCO on April 20.
Professor Ahn was awarded the Toray Chemical Engineering Award in recognition of his outstanding achievements as follows:
◆ Establishment of Industrial Ecosystem and Industrial-Educational cooperation platform through founding of base institutions
◆ Development of various industrial cooperation models such as education, consultation, and task performance
◆ Producing guidebook on the plastics processing industry to lead the ecosystem restoration of related industries
◆ Academic achievements in material processing and Rheology
Professor Ahn said he feels honored to be recognized for his research achievements and added that he will contribute to strengthening the University's basic research capabilities and developing technology in the plastics industry.
Toray Chemical Engineering Award was established in 2021 to contribute to the development of chemical engineering in Korea and Korean Chemical Engineering Association selects the winners and awards 10 million won in prize.