Strengthening commitment to ESG management with Flocking Event in Gumi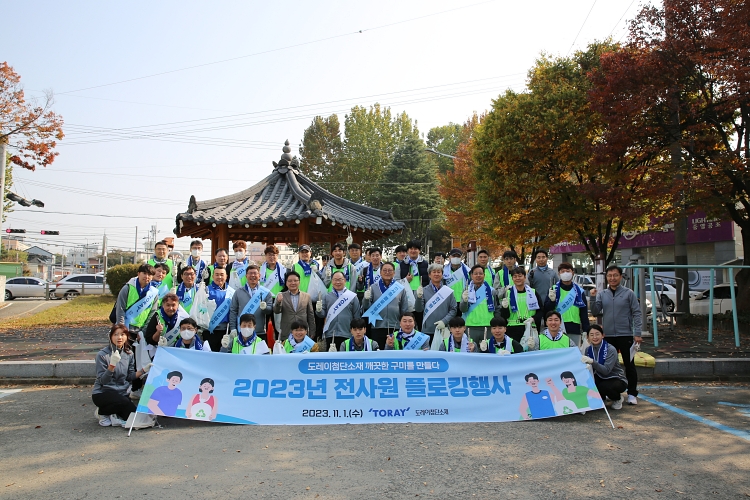 Toray Advanced Materials Korea (CEO Hae-sang Jeon) held flocking event on the 1st in Gumi, Gyeongsangbuk-do, where the Gumi plant is located, to contribute to the local community and solidify its commitment to ESG management.
The event was held under the slogan, "Materials for Earth & Us, flocking together," with the participation of about 1,400 employees of Toray Advanced Materials Korea.
The event was carried out in cooperation with Gumi City as an environmental purification and street maintenance activity to collect garbages while walking through major areas of the city.
President Jeon Hae-sang said, "It is our responsibility to protect the environment for a sustainable future," and added, "Hope our executives and employees think about environmental protection again and strive to put the company's ESG values into practice."
Meanwhile, Toray Advanced Materials Korea (TAK) employees working at the Seoul R&D Center plan to participate in a local flocking event with Gangseo-gu Office on November 16 and continue environmental conservation activities.