Commendation from Gyeongsangbuk-do for saving energy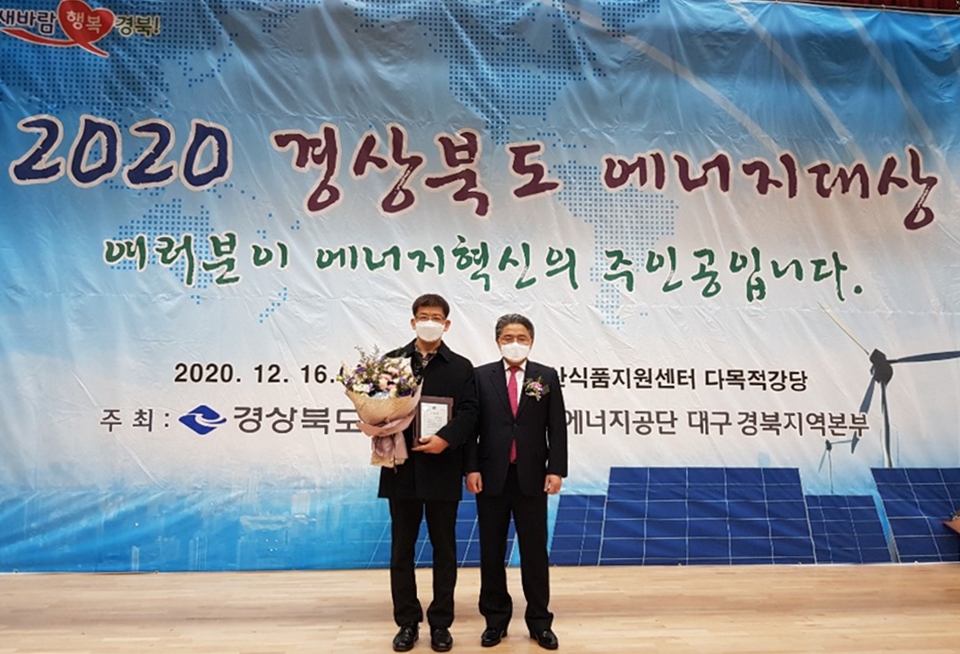 Kwon Young-hwan, senior manager of Toray Advanced Materials Korea(TAK)'s energy part was selected as a contributor to improving energy efficiency and spreading renewable energy at the 2020 Gyeongsangbuk-do Energy Awards held on December 16th and won the Governor's personal commendation.
Senior manager Kwon has been leading various activities to save energy as energy manager of TAK, especially introducing enewable energy ESS and conducting energy diagnosis and consulting with outside experts.
Senior manager Kwon said, "I thank everyone who works hard to save energy at each workplace, and I think I won the award on behalf of their hard work and performance."
Gyeongsangbuk-do Energy Awards have been held every year to spread the energy-saving culture and realize a low-carbon society by discovering and rewarding those who contributed to the development of the energy industry, including the supply of renewable energy and the introduction of energy-saving facilities.