Chairman Lee wins the award for CSR at the 6th HDI Human Management Awards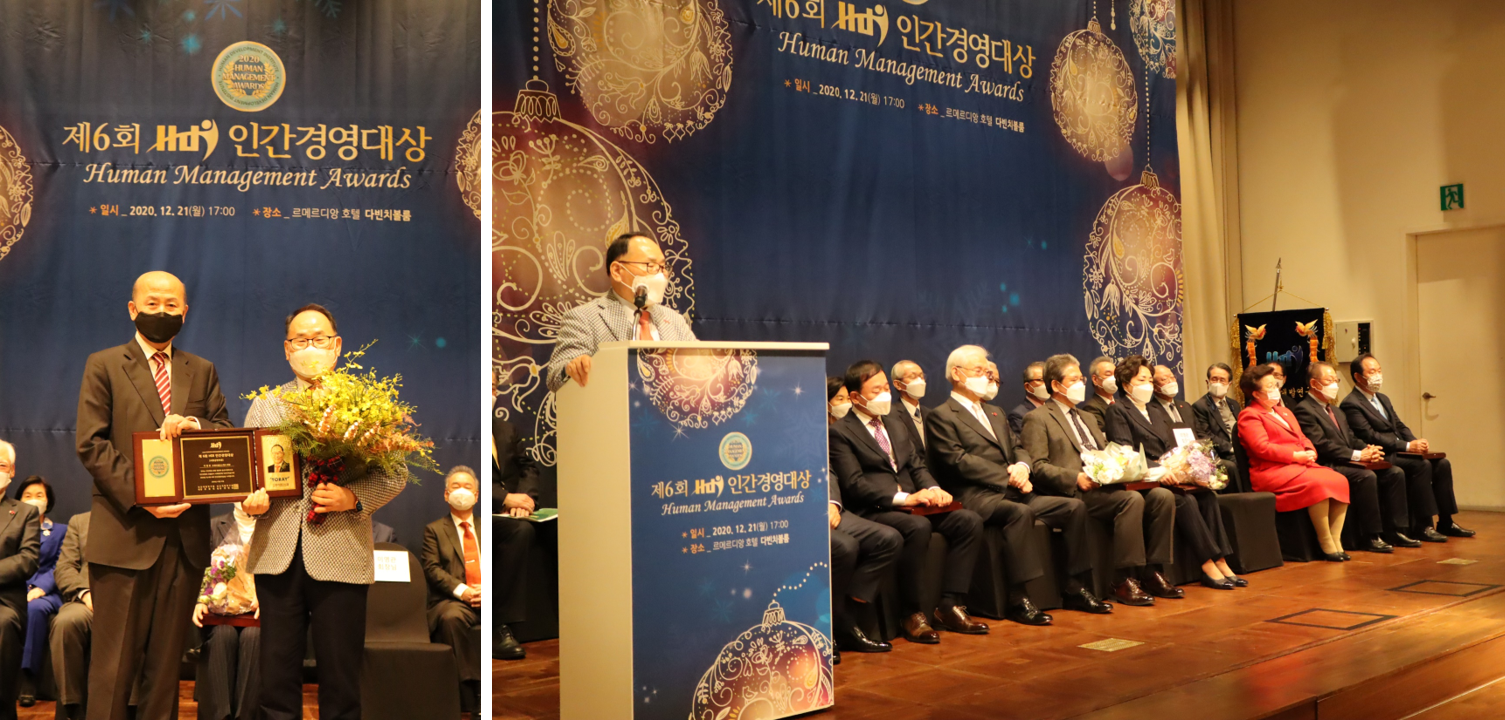 Lee Young-kwan, chairman of Toray Advanced Materials Korea(TAK), was selected as the winner of the CSR part at the "6th HDI Human Management Awards" held at the Le Meridian Hotel in Seoul on December 21st.
Chairman Lee was named the winner of the CSR category in recognition of his contributions to establishment of the Korea Toray Science Foundation for intensive supporting in chemical and material sectors, realizing corporate social responsibility to overcome the Corona 19, and practicing sharing with neighbors for a warm world.
The ceremony, which began with the opening speech of Moon Yong-rin, chairman of the Human Development Institute (former minister of education), was followed by a congratulatory speech by Sohn Byung-doo, a standing advisor at the Samsung Economic Research Institute.
Chairman Lee said that this award is a warm encouragement for our employees to practice our company's corporate philosophy of "contributing to society through creative management," and that TAK will continue to grow into a company that contributes to human society by fulfilling its corporate citizens' responsibilities.
The HDI Human Management Award was established to discover managers who practice the "Management Spirit of Respect for Humanity" and to contribute to the country and industry by public notification. It has been conducted annually since 2015 under the auspices of the HDI Human Development Institute.