Chairman Lee Young-kwan participates in the Children's Traffic Safety Relay Challenge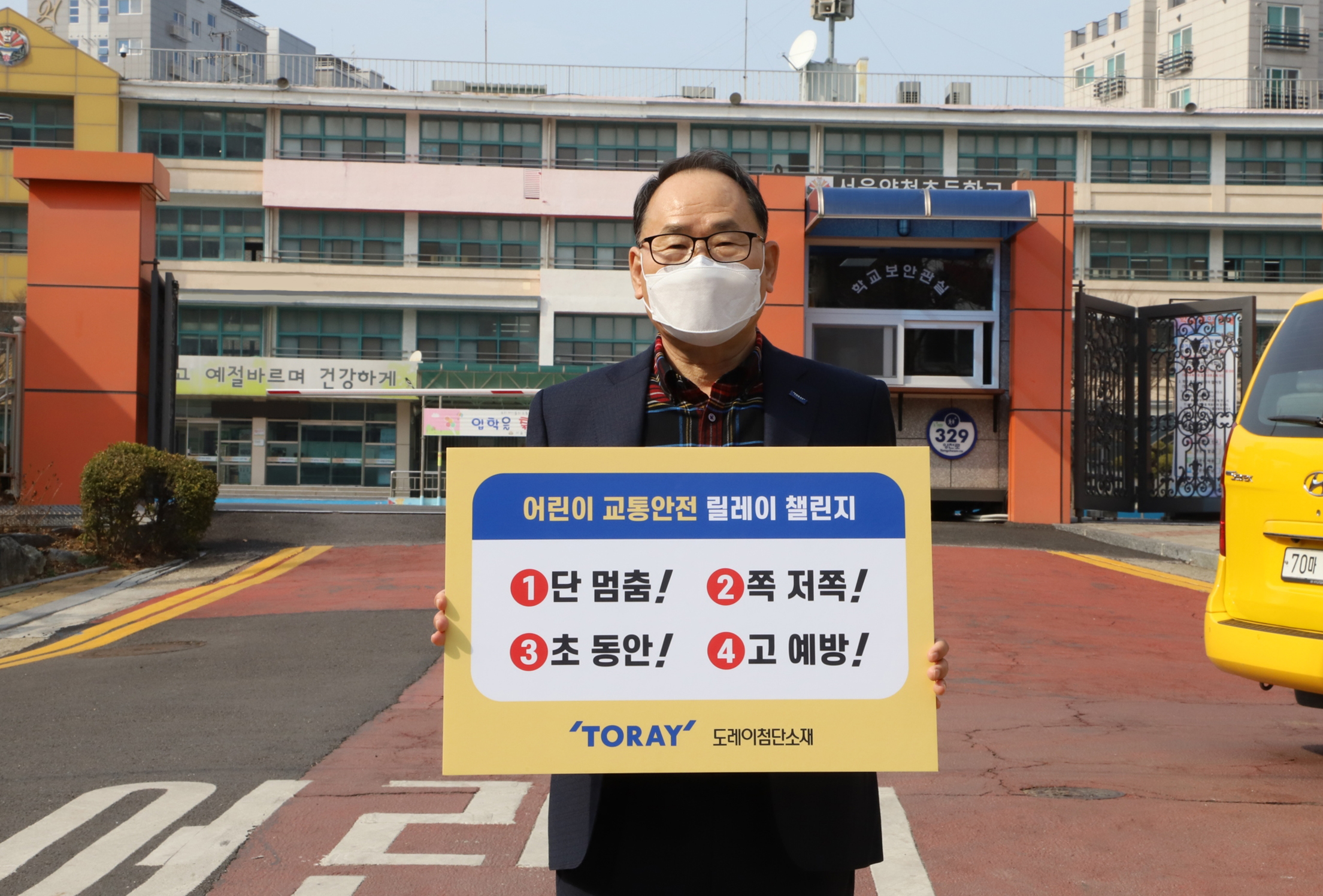 Chairman Lee Young-kwan participated in the Children's Traffic Safety Relay Challenge to establish a culture of traffic safety in child protection zones.
"Hopefully, this can establish a mature culture of traffic safety that gives top priority to children's safety," said Chairman Lee. "I intend to keep an eye on creating a safe and healthy environment for children to grow up in."
Chairman Lee had been appointed by Fashion Group Hyungji Chairman Choi Byung-oh to participate in this challenge, and he in turn recommended the National Assembly members of Gumi Kim Young-sik, Gumi Mayor Jang Se-yong, and Golfzon Newdin Group Chairman Kim Young-chan as the next participants.
This campaign has been running since December 2020 as a relay to increase social interest in children's traffic safety and build a national consensus.