TAK delivers development donations and 30,000 pieces of masks to Sisterhood Army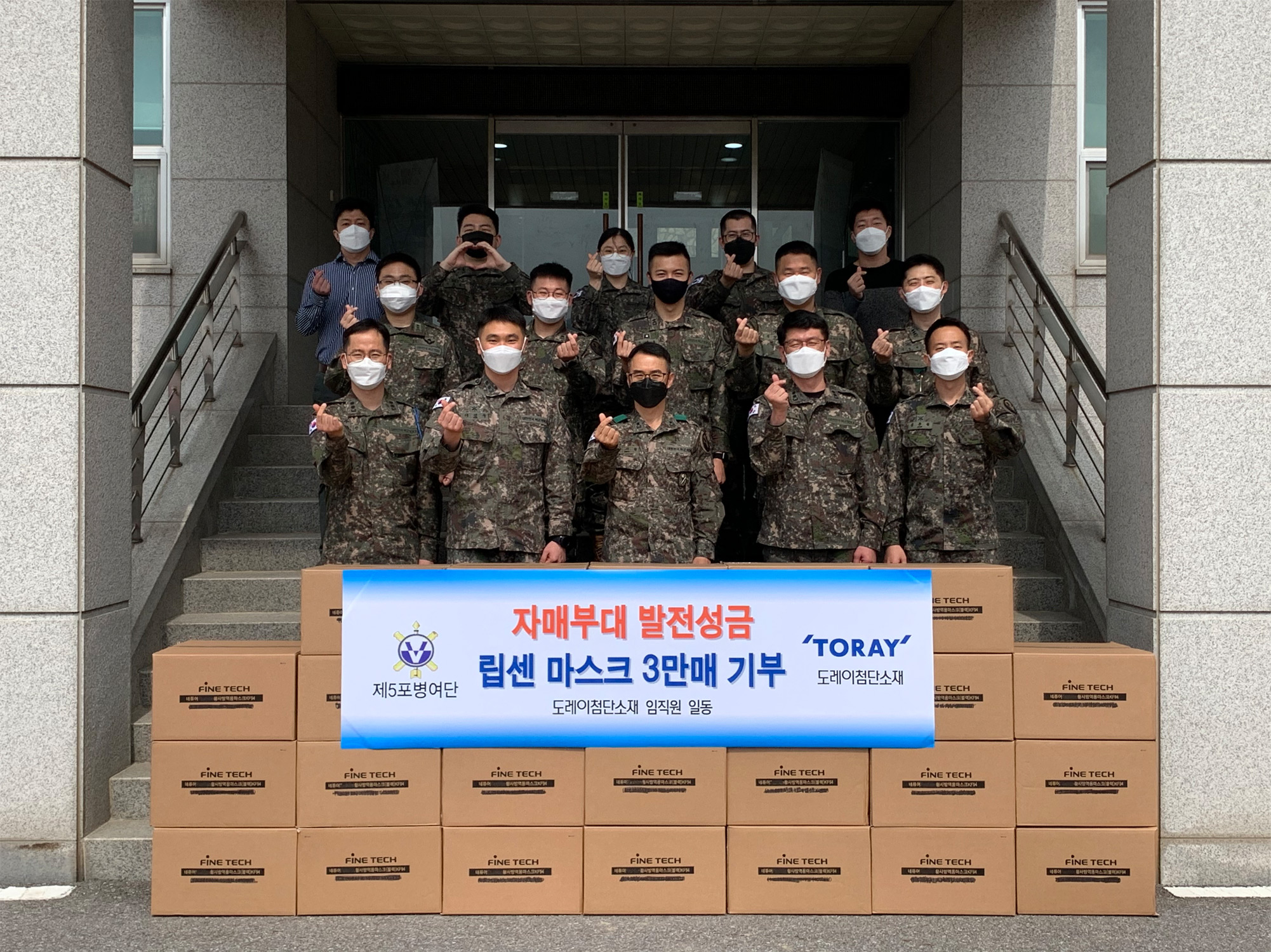 Toray Advanced Materials Korea(TAK) delivered donations and 30,000 pieces of Livsen masks to the 5th Army Artillery Brigade (Brigadier General Yang Ki-yeol), the sisterhood army.
President Jeon Hae-sang said, "I always thank the soldiers who are dedicated to national security," and added, "I hope that the development fund and masks will help the soldiers improve their welfare and safety."
He also said that TAK will contribute to the economic development through stable management activities as army is firmly committed to national defense in the Corona 19 Pendemic situation.
The donation and masks were delivered non-face-to-face by participating in social distancing.
Meanwhile, TAK has continued various activities every year, including inviting exemplary non-commissioned officers, experiencing the children of executives and employees, and delivering development donations.