Participate in 'Film & Tape Expo 2019', Improve global status with superior technical skills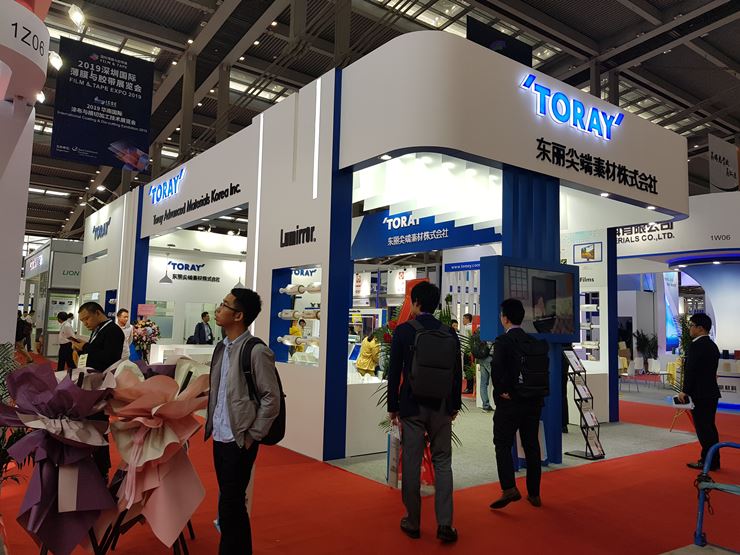 Toray Advanced Materials Korea Inc. participated in the Film & Tape Expo 2019 in Shenzhen, China, from Nov. 21-23. It showcased its excellent technology and products.

Film & Tape Expo 2019 is Asia's largest film product and facility-related exhibition, with about 600 companies expected to participate and 60,000 people to attend this year.

During the exhibition, Toray Advanced Materials Korea Inc. drew much attention from visitors who visited the booth, highlighting its image as a comprehensive film, IT materials maker, presenting a comprehensive solution ranging from base films to higher-order processing technologies, as well as a lineup of differentiated high-value products such as high-functioning materials, deformed, anti-dispersed, polarized plates and electronic information materials.

In addition, they responded to the request for meetings from relevant buyers from each country by actively appealing the competitiveness to satisfy the diverse needs of their customers based on the best quality in the world.
Toray Advanced Materials Korea Inc. plans to further strengthen its competitiveness in China and other global markets with its participation in the exhibition, while solidifying its position as a global maker.