List of 'World's Most Valuable Products' in Korea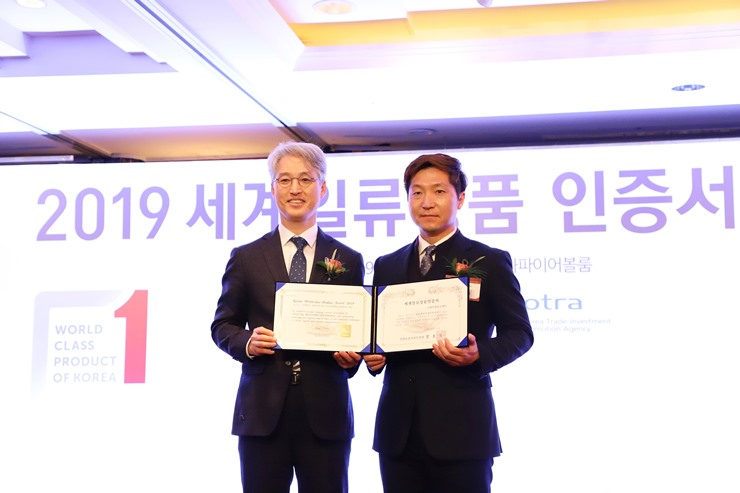 Toray Advanced Materials Korea Inc. received a certificate under the name of the Minister of Industry and Commerce at the "2019 World First Class Product Certification Ceremony" held at Lotte Hotel in Seoul on Monday.

The certification ceremony, organized by the Ministry of Trade, Industry and Energy and supported by the Korea Trade-Investment Promotion Agency, is a project promoted since 2001 to contribute to expanding export base by selecting and supporting market-leading goods and production companies, with a total of 92 items and 116 companies newly selected as world-class products this year.

Toray Advanced Materials Korea Inc. broke ranks in textile and household goods among top-class product groups with high technology for high-caliber polyester hollow fiber and anti-polluting reverse osmosis separation for filling, and Cho Yong-koo, manager of the company, attended the event and was awarded a certificate.

"We will once again inform the technical skills and quality of our products as we were selected as the world's top-tier products in 2029," said an official at Toray Advanced Materials Korea Inc. "We plan to contribute to expanding the domestic export market by meeting the changing needs of the market through continuous research and development."