TAK Chairman Lee Awarded the Order from the Japanese Governmnet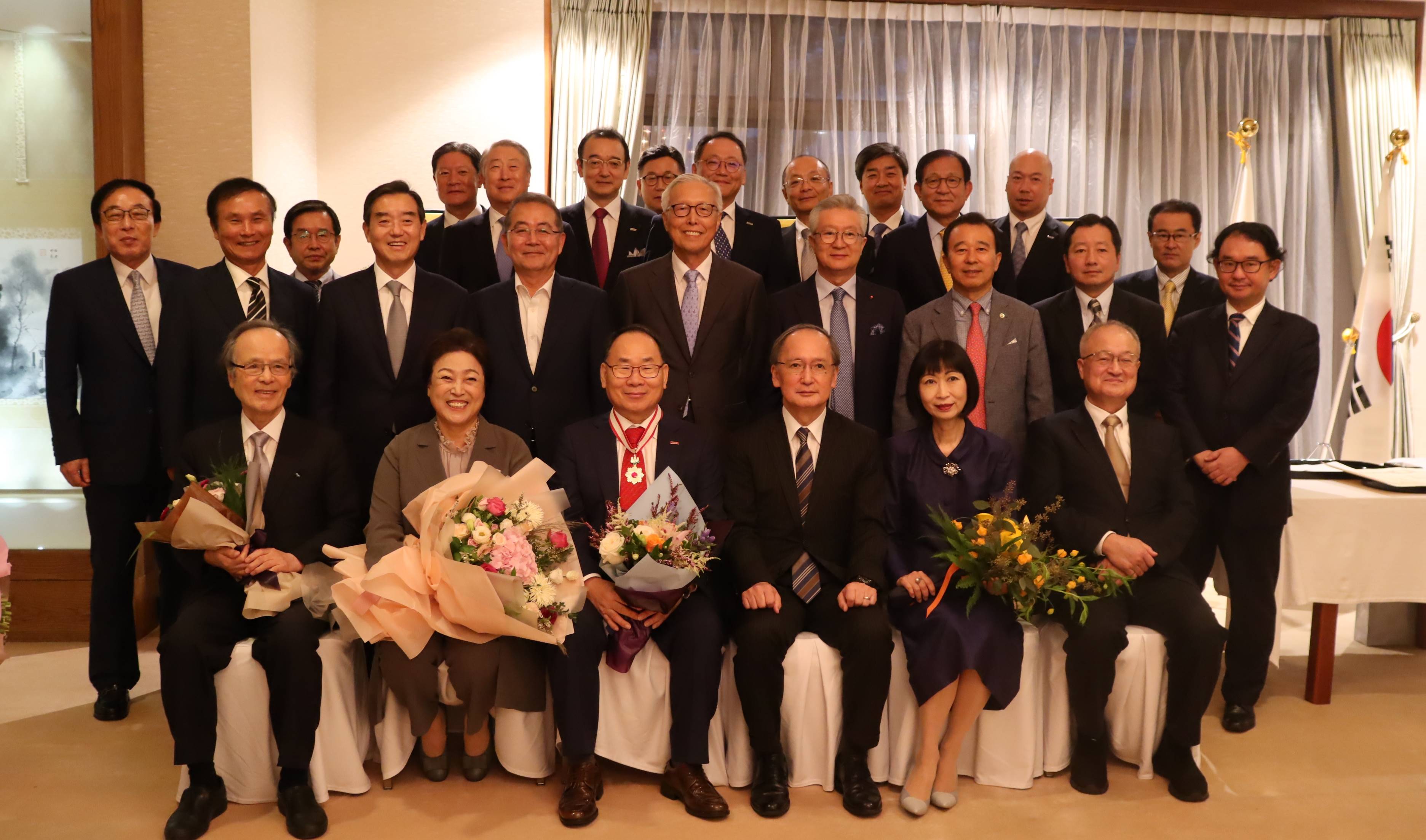 TAK's Chirman Lee Young Kwan was chosen for the Order of the Rising Sun, Gold Rays with Neck Ribbon, conferred by the Japanese government at the 2019 Spring Conferment of Decoration on Foreign Nationals, on 21th of May.
He received the Order in recognition of his contributions to the promotion of the economic relations and friendship between Japan and Republic of Korea.
Lee, as the representative director of TAK, which was established in 1999, has grown the business by pushing ahead with business expansion and has been contributing to the promotion of Japan-Korea economic cooperation such as contributing to the improvement in industrial competitiveness through new business expansion in particular. He also serves as the executive director of the Korea-Japan Economic Association working as a bridge to promote interaction between Japanese and Korean companies, and has worked to promote understanding of the businesspersons in both countries such as leading from the front in technological interaction and information provision related to new industrial fields thus contributing to the development of companies as well as industries.
At a celemony held at the Embassy of Japan in Seoul, Korea in September 5, Lee expressed his views saying, "I would like to strive to promote interaction from multi aspects including society and culture and going beyond economic cooperation in order to build futere-oriented friendly relations between Korea and Japan."