Korea Toray Science Promotion Foundation's scholarship ceremony for science and engineering students, "contributing to the development of scientific talent"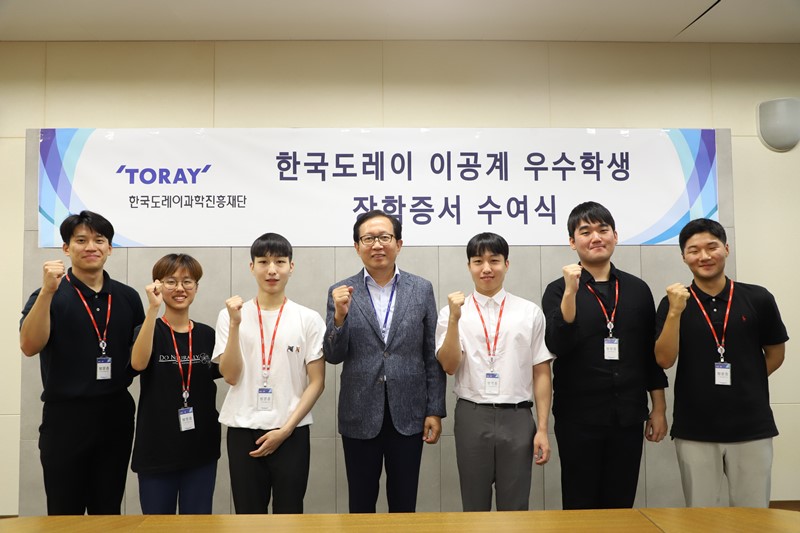 The Korea Toray Science Foundation selected 15 science and engineering college students and delivered scholarships to them during the second semester of 2019 on Aug 28.

The scholarship students were selected for science and engineering college students nationwide by considering their academic performance and receive up to 3 million won in scholarships.

TheKorea Toray Science Foundation has selected a total of 45 scholarship students from last year to this year, and plans to contribute to fostering future talent that will lead Korea's science with a long-term perspective. In addition, the government will spread the importance of science to the younger generation through continuous scholarship-sponsored projects, and help excellent students develop their dreams in academic and industrial fields by focusing on their studies.

The Korea Toray Science Promotion Foundation, launched in January last year as a public interest foundation, continues to contribute to the development of Korea's academic and industrial technologies by awarding science and technology awards to researchers who have contributed greatly to scientific development with outstanding achievements during their lifetime in basic and applied research in the chemical and material fields, along with scholarship support.