Prime Minister Visited the production site of MB filter for the Mask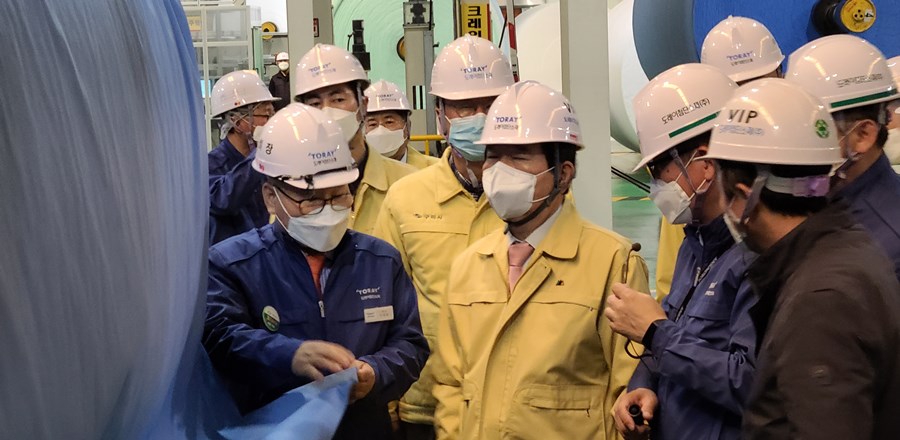 Prime Minister Chung Sye-kyun visited Toray Advanced Materials Korea Inc, which produces MB filters, a mask material, to encourage executives and employees who are doing their best to supply them through increased production on March 3.

While Chairman Lee Young-kwan and CEO Jeon Hae-sang of Toray Advanced Materials Korea Inc were present, about 10 people including the prime minister, Gumi Mayor Chang Se-yong, Kang Kyung-sung, director of materials and equipment industry policy at the Ministry of Industry, and Hwang Kyu-yeon, chairman of the Korea Industrial Complex Corporation, visited the site to inspect.

The visit was made during a visit to Piantidi, a mask producer who participated in the voluntary win-win agreement ceremony, to hear that there was difficulty in stable supply and demand of MB filters and to look at the production and shipment sites of raw materials and to hear advice on how to increase production.

At the meeting, Chung listened to the plan to increase the production of MB filter for masks from of Toray Advanced Materials Korea Inc and expressed his great gratitude for helping the people's health and hygiene in times of national crisis through raw material production. In addition, Chairman Lee of of Toray Advanced Materials Korea Inc replied, "We will actively support the project with the mindset that it is for the health and safety of the people."