Safety and environment management
We make a safe workplace for everyone
by diagnosing and preventing risk factors.
Everyone at Toray Advanced Materials, from the CEO to field workers, is participating in safety management. We are striving to find and improve risk factors for the safety of ourselves and our colleagues, and make a safe workplace. In addition, we are actively supporting the increase of safety level of all our partners. Also, we are making efforts to improve the quality of life of all employees by operating various health promotion programs.
Safety and health management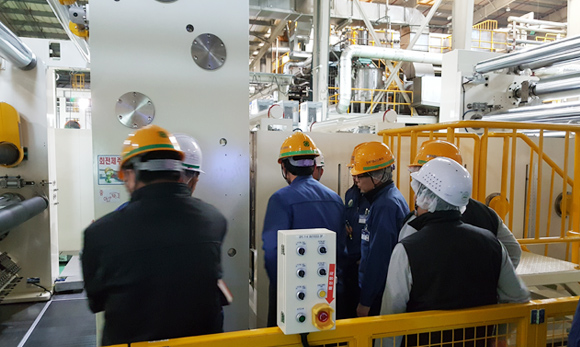 When introducing new equipment, we conduct safety diagnostics from the design stage, and approve operation only after safety is confirmed through preliminary inspection.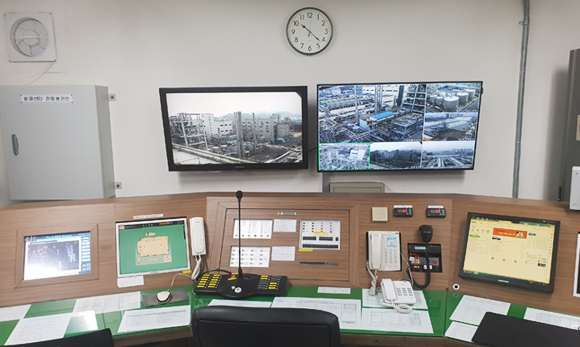 We are operating the disaster prevention center around the clock, and conducting preliminary inspection and preventive activities for all potential risks.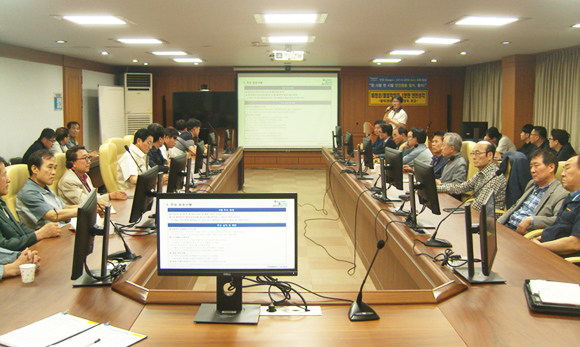 To ensure the safety of sites, we consult regularly with the CEOs of partners, and make efforts to ensure systematic management.
To ensure the health of employees, we operate various health programs, e.g. anti-smoking campaigns, emergency first aid education and adult disease prevention activities.